Meter Mains with Load Center Compliant with NEC 2020
As NEC 2020 starts to be adopted across the country, single- and two-position residential meter sockets will need an emergency disconnect. Milbank offers multiple meter mains that can serve as the right solution for your project. Several meter mains with load centers are shown here that meet NEC 2020 sections 230.62 enclosed or guarded service equipment requirement and 230.85 emergency disconnect requirement.

If you're looking for a product or have questions, contact your local rep or Milbank technical support. Be sure to check with your local utilities for Milbank meter mains approved in your area.
Note: Meter mains do not require a load center to be compliant with NEC 2020. Milbank also offers meter mains without extra branch circuits that include an emergency disconnect.
Features
100-200 Amps
Extra branch circuits
Lever, horn and no bypass options
Ringless and ring type
Feed-through lugs
Interlock kits available for generator backup power

K5815: Large frame main & small frame generator breaker

Overhead/underground entry and exit
G90 galvanized steel with powder coat finish
Single phase
NEMA 3R enclosure
UL listed
Manufactured in the USA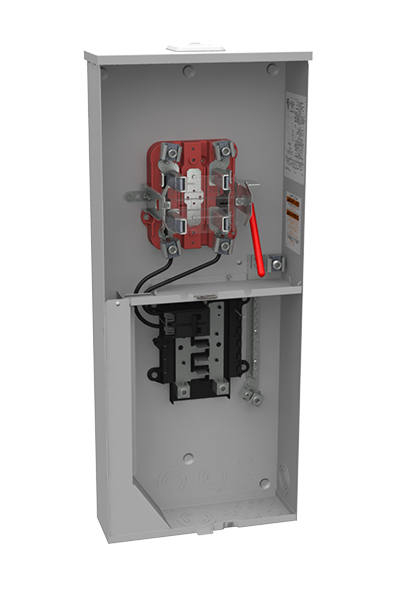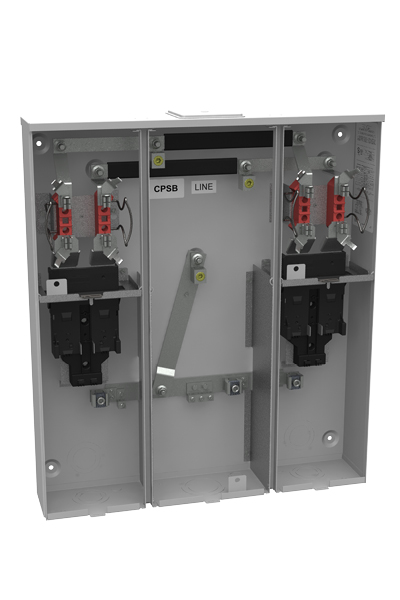 Addressing Specific Sections of NEC 2020
The products on this page have been approved to meet NEC 2020 compliance in some areas. Below are examples of some of the changes that were made to meet compliance. To learn about specific solutions for your region, contact your local Milbank representative. Local authorities approve installations and determine if products are NEC 2020 compliant based on local regulations and interpretations. Always check with local inspectors and utilities to ensure a product is approved in your area.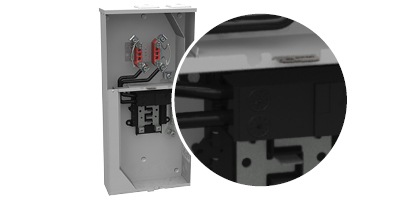 Insulator compliant with NEC 230.62
Example of insulator available on the 200 Amps U5168 product line, insulators on other meter mains could be different.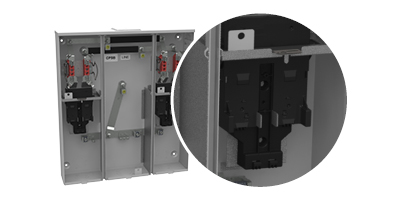 Aluminum bus compliant with NEC 230.62
Example of aluminum bus available on some Milbank products.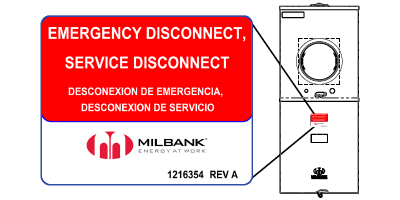 Label compliant with NEC 230.85