Meter Mains Compliant with NEC 2020
As NEC 2020 starts to be adopted across the country, single- and two-position residential meter sockets will need a main service disconnect. Milbank offers multiple meter mains that can serve as the right solution for your project. Several meter mains are shown here that meet NEC 2020 sections 230.62 enclosed or guarded service equipment requirement and 230.85 emergency disconnect requirement.

If you're looking for a product or have questions, contact your local rep or Milbank technical support. Be sure to check with your local utilities for Milbank meter mains approved in your area.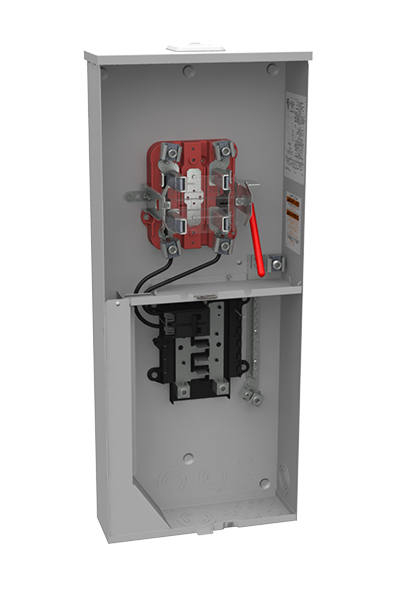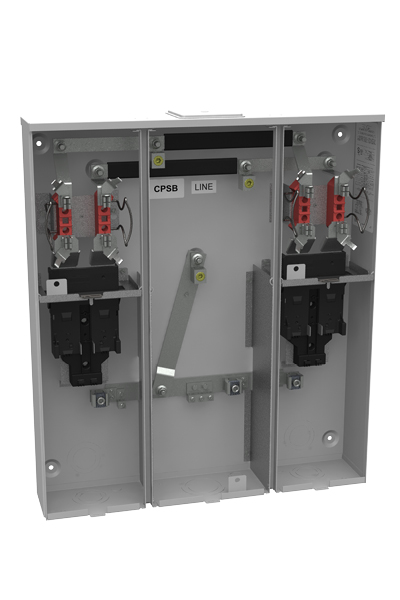 Addressing Specific Sections of NEC 2020
These are examples of products that have been made compliant. This is a sample of our updated solutions. To learn about specific solutions for your region, contact your local Milbank representative. Local authorities approve installations and determine if products are NEC 2020 compliant based on local regulations and interpretations. Always check with local inspectors and utilities to ensure a product is approved in your area.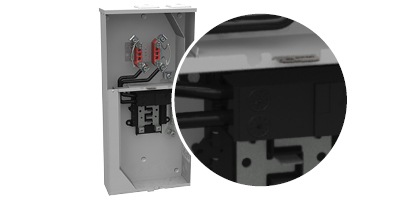 Insulator compliant with NEC 230.62
Example of insulator available on the 200 Amps U5168 product line, insulators on other meter mains could be different.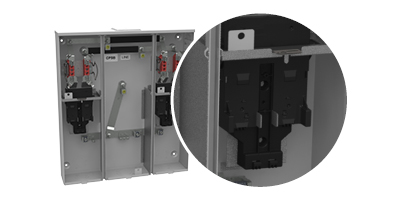 Aluminum bus compliant with NEC 230.62
Example of aluminum bus available on some Milbank products.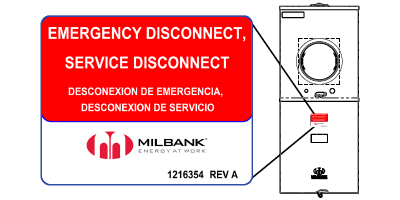 Label compliant with NEC 230.85