Multi-Position Meter Sockets
Milbank's multi-position meter sockets are designed to meet the metering needs of apartments, condominiums, strip malls and other applications where two or more meters are required.
These products can range from two to six meter socket positions in a single enclosure and come in a variety of configurations both horizontal and vertical.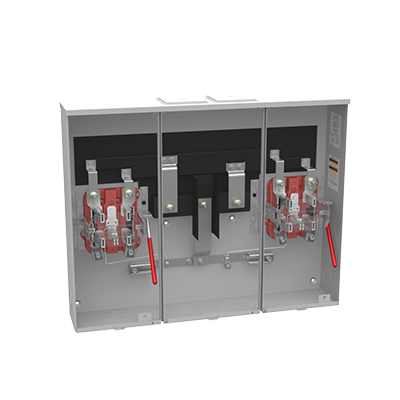 U2872
Features
100, 150 or 200 Amps per position
Ringless and ring type
Center and side wireway line side entry options available for both overhead and underground applications.
No bypass, horn bypass and lever bypass options
Studs or line side tin-plated lug options available
If purchasing additional lugs, order K1539 (350 kcmil), K1540 (600 kcmil), K1350 (twin 350 kcmil), K1541 (twin 600 kcmil).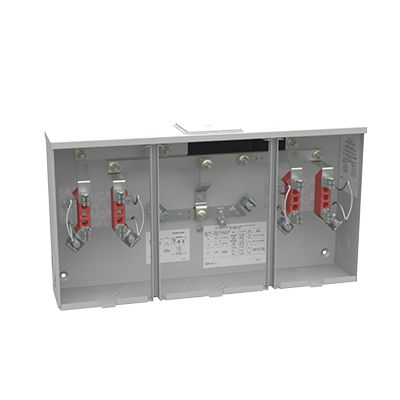 U1252
Popular Product Numbers
Note: There are many versions of our multi-position metering products. These numbers represent some of the more common base numbers, but different regions will have separate utility requirements and that may include different suffixes, so contact your local utility to see which products are approved in your area.

U1252-U1256

U2872-U2876

U8212-U8216

U2852

U2872
The range of products allows for multiple adaptations. In addition to serving multi-tenant residents such as apartment buildings or strip malls, Milbank multi-position meter sockets can aid in cellula
r communication. Take the custom designed K6342 pedestal that powered cellular repeaters in Milwaukee.